April 28, 2022
The recent BDA seminar "Drilling in Support of a New Zero Scotland by 2045", which was held 27th April at Dynamic Earth, Edinburgh, was a great success, attracting a great number of delegates to hear from leading figures across the Scottish construction, geotechnical and government sectors.
Andy Mace Director, Consulting North, Arup – opened up the event delivering a scene-setting presentation by giving Arup's perspective on action being taken across the UK to develop integrated and coherent plans for decarbonising the built environment.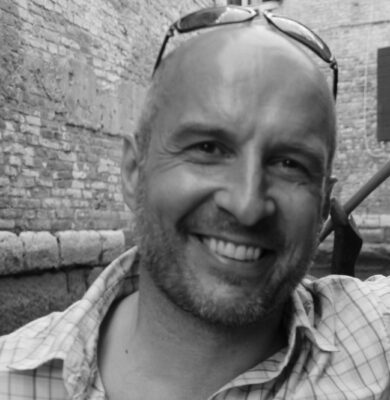 Andy was quite upbeat about the future suggesting that there is a lot happening to integrate the characterisation of buildings' energy needs with changes in energy supply to drive responses to net zero, fuel poverty and other outcomes. He continued explaining how in turn this is leading to area-based energy plans and pathways, into which non-traditional sources of heat, including geothermal, can fit in a more systematic and joined-up way.
The baton was then passed on to Johann MacDougall, Geothermal Programme Manager, Scottish Government, who provided an introduction to Scottish Ministers' vision that by 2045 in Scotland, homes and buildings are cleaner, greener and easy to heat. Johann explained this includes ensuring that heating Scotland's buildings no longer contributes to climate change and that heating systems enable and use efficiently Scotland's renewable energy resources. The vision also extends to Scotland having a secure supply chain with high value, local, sustainable jobs and people being helped to transition to new, secure jobs as part of a just transition and Johann explore this aspect too. It was an extremely educational presentation.
Kenny Paxton, Chief Geotechnical Engineer at Atkins, looked to the role of the Consultant Engineer in achieving Net Zero within Ground Investigation Contracts by 2045.
Specifically, Kenny, explained how the Consultant Engineer's role is underpinned by a need for collaboration across all stages of the Ground Investigation delivery process – from inception through to reporting. Kenny spoke also about the need to review existing and upcoming projects to identify the mechanisms and strategies that can be adopted to measure and drive down carbon production within the industry.
The seminar then moved on to a look at the Coire Glas Pumped Storage, by Iain Murch, Engineering Geologist at COWI. Iain's presentation – 'Coire Glas – A new generation of pumped hydro in the Great Glen' not only gave an overview of the project but how it is significant, being constructed at a critical time in the climate change challenge, and how it sets out the crucial role the project will play in the decarbonisation of the UK's electrical supply.
The scale of the project, along with its geological setting was discussed together with a brief overview of how these have been considered when developing and structuring the extensive phase of exploratory works, which are planned to commence summer 2022.
Alison Monaghan of UK Geoenergy Observatories: Glasgow Science Lead – BGS (British Geological Survey), then delivered a really thought-provoking presentation titled "Drilling into mines for heat'.
Specifically, Allison discussed how with net-zero carbon emission targets requiring significant progress to be made in the decarbonisation of heat, there may well be a solution to be explored in the utilisation of the warm water in the many flooded abandoned coal mines that lie beneath many of the UK's towns and cities.
In fact, Allison proposed the use of abandoned mines could actually offer a substantial opportunity for decarbonised heating and a useful addition to the mix of solutions of low carbon heating the UK has to look to if it is to meet its carbon reduction targets.
Concluding the event, Angus MacGregor of BAM Ritchies, spoke on the topic 'Every little helps; each step is a step forward towards net zero'. A fitting way to conclude the presentations, Angus highlighted how it's not just the big headline initiatives that make an impact as he took delegates on a journey through some simple steps that the drilling industry can take to assist the route to net zero by 2045.
Angus looked at some of the hurdles we create ourselves within the drilling sector and then challenged us to think about ways we can overcome these hurdles to bring about change. Angus then explored some of the strategies available to us for connecting, being active, engaging, taking notice, learning, and giving, which will not only help us on our net zero journey but ensure our wellbeing too.
A lively questions and answers session with a summary of the event then followed before delegates enjoyed a networking session with drinks and canapés.